Trusted Training Partners
Quick Look Course Summary:
Employee Recruitment Course
Next Public Course Date:

Length: 1 day(s)

Price (at your venue): 1 Person R 3,982.50 EX VAT 3 Person R 2,729.81 EX VAT 10 Person R 1,885.40 EX VAT

Certification Type:Non-Accredited

Locations & Venues: Off-site or in-house. We train in all major city centres throughout South Africa.
Get Free & personalised
Training Advice
Employee Recruitment Course: Introduction
Active recruitment takes place these days because of the fierce competition for every available job. This course teaches recruiters how to recruit the best employees for the position.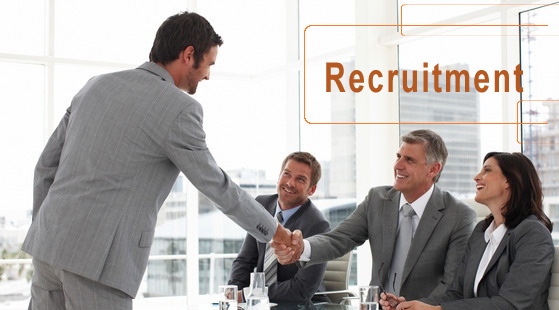 Employee Recruitment Course :Course Outline
Back in "ye goode olde days" the manager concerned or the HR department would simply put an advert in the paper and wait for the calls from interested job seekers.
As technology changes and more people specialize in certain areas, companies are actively seeking out the right person for the job, not just anyone interested and capable of doing it.
Before we get into the subject of employee recruitment, allow us to draw your attention to the fact that this course links back to other courses you may have missed which completes the big picture as far as appreciating employees goes.
Hiring the right candidate is more important than ever when considering the start up costs for a new employee and any training they might need.
We begin with defining recruitment and the reasons companies may have for hiring, such as vacancies.
TIP: Determine the skills of each position before sourcing.
See resumes as overviews, and not cast in stone.
They do not always allow candidates to briefly list every skill set.
Combine all your resources to find the best candidates.
Search all resumes, not just the most current ones.
Speak to candidates before conducting interviews.
In module four we reacquaint ourselves with the GROW model as a tool to help choose the right candidates for the final interview.
In module five we address the interview itself and we give participants a list of questions they should ask if actively recruiting new employees.
This goes hand in hand with the pre-course form to compare your questions before and after the workshop.
In module seven we discuss bias.
Otherwise known as the "Old boys club" or "my best friend in grade four". Bias severely limits objectivity in selecting the right candidate. Ignoring bias could cost you highly qualified candidates would be an asset to your company.
After we eliminate bias we move on to the background check.
No company, no matter how small should skip on the background check.
Most companies prefer to deal with references themselves and use a company or database for other information.
We round off our workshop with two important modules.
The first is making your offer to the candidate; you want to include salary and all the perks and benefits to make the offer as attractive and competitive as possible.
You don't expect the candidate to fold immediately at your generous offer since they are the ones being actively recruited by companies for their skill sets, and neither do we, so we've included a word on negotiation as well.
We end off with orientation and retention of the employee.
Detailed Outline
1. Introduction
Workshop objectives
2. Recruitment
Definition
Challenges and trends
Sourcing candidates
Requirements
Case study
3. The selection process
Job analysis and description
The approach
The recruitment interview
Testing
Case study
4. Goal setting
The G.R.O.W. Model
Identifying goal areas
Setting SMART Goals
Using a productivity journal
Case study
5. The interview
Phone interviews
Traditional interviews
Situational interviews
Stress interviews
Case study
6. Types of interview questions
Direct questions
Indirect questions
Hypothetical questions
Behavioural descriptive questions
Case study
7. Avoiding bias in your selections
Expectancy effect
Primacy Effect
Obtaining Bias information
Stereotyping
Case study
8. Background check
Preparation
Data Collection
Illegal Questions
Being thorough without being pushy
Case study
9. Making your offer
Outlining the offer
Negotiation techniques
Dealing with difficult issues
Sealing the deal
Case study
10. Retention
Starting on the right foot
Your orientation program
Checklist
Following up
Case study
11. Measuring the results
Cost breakdown
Employee Quality
Recruiter effectiveness
Fine tuning
Case study
12. Topics not discussed
Post workshop overview
For Recruitment And Selection Training Course, Recruitment And Selection Training, Recruitment And Selection Courses contact BOTI today!
Employee Recruitment Course: Course Duration
1 day/s
For Recruitment And Selection Training Course, Recruitment And Selection Training, Recruitment And Selection Courses contact BOTI today!
Who should attend: Employee Recruitment Course
This course is intended for Human Resources personnel and managers.
IMPORTANT ACTION: Do Not Wait To Improve Your Skills.  
Book Now By Completing Online Booking Form / Customised Proposal or Obtain Approval For Your Already Received Customised Proposal
Realize incredible savings by sending more delegates