Trusted Training Partners
Quick Look Course Summary:
Media And Public Relations Course – BOTi Essential Course
Next Public Course Date:

Length: 1 day(s)

Price (at your venue): 1 Person R 4,475.00 EX VAT 3 Person R 3,399.06 EX VAT 10 Person R 2,529.41 EX VAT

Certification Type: Non-Accredited

Locations & Venues: Off-site or in-house. We train in all major city centres throughout South Africa.
Get Free & personalised
Training Advice
Good first impressions create lasting relationships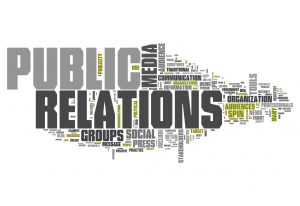 Course Introduction
Pliny the elder makes an observation about first impressions and good reputations. It still holds true today, to network for success, employees and managers in public relations need to know how to make an effective introduction and a great first impression. Whatever business you have with the public or media after meeting, will depend on the conclusions made in the first thirty seconds.
Course Outline
Our Media And Public Relations Course includes the following:
Introduction
Workshop Objectives
Networking for success (1)
An effective introduction
A great first impression
Case Study
Networking for success (2)
Minimising nervousness
Using business cards effectively
Remembering names
Case Study
Meet and Greet
The Three-step process
Four levels of conversation
Case Study (1)
Case Study (2)
Case Study (3)
Dressing for success
The meaning of colours
Interpreting common dress codes
Deciding what to wear
Case study
Writing
Business letters
Writing proposals
Reports
Executives Summaries
Case study
Setting goals
Understanding goals
SMART Goals
Helping others with goal setting
Case Study
Media relations
Television
Print
Web presence, Blogs & the Internet
Case study
Issues and crisis communication planning
Gauging the impending crisis level
Providing Feedback and insights
How information will be distributed
Tracking the overall effect
Case study
Social media (The PR Toolkit)
Blogs
Wikis
Podcasts
Social Bookmarks
RSS feeds
Case study
Employee Communications
Verbal communication
Non-verbal communication
E-Mail Etiquette
Negotiation skills
Making an impact
Case study
Topics not discussed
Post workshop overview
Course Duration
1 day/s
Who should attend
This course is intended for those involved in media or Public Relations. **Quote does not include Any Exam Fees (if applicable)
IMPORTANT ACTION: Do Not Wait To Improve Your Skills.  
Book Now By Completing Online Booking Form / Customised Proposal or Obtain Approval For Your Already Received Customised Proposal
Don't delay. Skill up at BOTi Today.
Realize incredible savings by sending more delegates
Please Contact Us Now - We Will Respond in 15 Minutes