Trusted Training Partners
Quick Look Course Summary:
Finance for Non-Financial Managers Training
Next Public Course Date:

Length: 2 day(s)

Price (at your venue): 1 Person R 11,600.00 EX VAT 3 Person R 7,530.60 EX VAT 10 Person R 5,180.54 EX VAT

Certification Type:Accredited

Locations & Venues: Off-site or in-house. We train in all major city centres throughout South Africa.
Get Free & personalised
Training Advice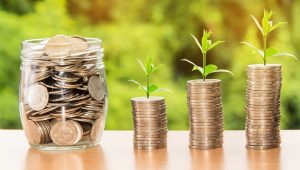 BOTi Essential Course – Finance for non-financial managers Training:  Course: Introduction
Bring out the accountant in you.  This is an introductory course  for those individuals whose primary focus is not finance but who nevertheless need to gain a more indepth understanding of the role and importance of finance within an organisation as well as a good grasp of finance terminology.
BOTi Essential Course – Finance for non-financial managers: Course Outline
Course Overview
Part 1: Basic Bookkeeping
Part 2: Budgets and Financial Reports
Part 1: Basic Bookkeeping
1. Introduction
Topics for Discussion
Topics Indirectly related
Workshop Objectives
2. Basic Terminology
Accounting period
Assets
Balance Sheet
Cost of Goods Sold
Equity
Expenses
Income Statement
Liabilities
Revenue
Review
3. Terminology
Accounts Payable
Accounts Receivable
Depreciation
General Ledger
Interest
Inventory
Journals
Payroll
Trial Balance
Review
4. Accounting Methods
Accrual
Cash
Differences between the two
Questions
5. Keeping Track Of Transactions
Accounts Payable
Accounts Receivable
Journals
General Ledger
Cash Management/Banking
Questions
6. The Balance Sheet
The Accounting Equation
Double-Entry Accounting
Types of Assets
Types of Liabilities
Equity – Owner's Equity
Questions
7. Other Financial Statements
Income Statement
Cash Flow Statement
Capital Statement
Budget vs. Actual
Questions
8. Payroll Accounting Terminology
Gross Wages
Net Wages
Employee Tax Witholding's
Employer Tax Expenses
Salary Deferrals
Employee Payroll
Employee Benefits
Tracking Accrued Leave
Government Payroll Returns and Reports
Review Questions
9. End Of Accounting Period Procedures
Depreciating Assets
Reconciling Cash
Reconciling Investments
Trial Balance
Bad Debt
Adjustments and Corrections
Review Questions
Part 2: Budgets and Financial reports
1. Introduction
Topics for discussion
Indirectly related topics
Workshop Objectives
2. Glossary
Definition of finance
Commonly Used Terms
People in Finance, Jobs in Finance
International and National Finance Accreditors
GAAP
3. Understanding Financial Statements
Balance Sheets
Income Statements (Profit and Loss)
Statement of Retained Earnings
Statement of Cash Flows
Annual Reports
4. Analysing Statements
Income Ratios
Profitability Ratios
Liquidity Ratios
Working Capital Ratios
Bankruptcy Ratios
5. Analysing Statements – Less Common
Long Term Analysis Ratios
Coverage Ratios
Leverage Ratios
(ROI) Return on Investments
6. Understanding Budgets
Common Types of Budgets
Information needed
Who to involve
What a Budget should look like
7. Budgeting Made Easy
Historical Data
Gathering Related Information
Adjustments for Special Circumstances
Putting it all together
Computer Based Methods
8. Advanced Forecasting Techniques
Using the Average
Regression Analysis
Extrapolation
Formal Financial Models
9. Managing the Budget
Making Sure You're on the Right Track
Updating the Budget
Keeping a diary of Lessons Learned
When to Panic
10. Purchasing Decisions
10 Questions you must ask
Determining the payback period
Deciding whether to Lease or Buy
Thinking Outside the Box
11. The Legal World
A short history
The Sarbanes-Oxley Act
CEO/CFO Certification
Thinking Outside the Box
12. Overview
Words from the Wise
Topics not discussed
Lessons Learned
Action Plans and Evaluations
BOTi Essential Course – Finance for Non-Financial Managers Training: Course Duration
2 day/s
BOTi Essential Course – Finance for Non-Financial Managers: Who should attend:
This  course is intended for non-financial managers who, although finance is not their main focus, nevertheless need to develop an understanding of financial mechanics and its related terms.
**Quote does not include Any Exam Fees (if applicable)
IMPORTANT ACTION: Do Not Wait To Improve Your Skills.  
Book Now By Completing Online Booking Form / Customised Proposal or Obtain Approval For Your Already Received Customised Proposal
Don't delay.  Skill up at BOTi today.
Realize incredible savings by sending more delegates