Trusted Training Partners
Quick Look Course Summary:
Finance for Non-Financial Managers Training
Next Public Course Date:

Length: 3 day(s)

Price (at your venue): 1 Person R 16,700.00 EX VAT 3 Person R 11,644.28 EX VAT 10 Person R 7,836.00 EX VAT

Certification Type:Accredited

Locations & Venues: Off-site or in-house. We train in all major city centres throughout South Africa.
Get Free & personalised
Training Advice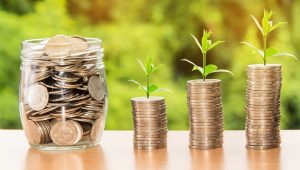 Finance for Non-Finance Managers and Communications Course(Accredited by Service SETA)
Attend this course to gain expertise in ratio analysis and understanding its advantages and limitations when applied to financial statements. Learn about the factors influencing financial management success and failure. Acquire practical skills to navigate various aspects of financial management effectively. Discover budgeting techniques, elements of a budget, and how to control actual expenses. Analyze income and expenditure statements, identify sources of income and expenditure, and assess financial viability. Evaluate balance sheets, classify assets and liabilities, and make informed decisions based on financial evidence. Compile personal assets and liabilities statements, understand their importance, and use financial statements to make sound decisions. This course empowers you with essential financial knowledge for better decision-making in both personal and professional contexts.
Duration: 3 Days
Material covers unit standard 242810 at NQF L4 worth 6 credits and unit standard 117156 NQF L4 worth 4 credits.
  Upon successful completion of this course, participants will gain the following abilities:
Demonstrate an understanding of financial management terminology, concepts, and principles.
Utilize various financial planning techniques, including budgeting, cash-flow projections, cost-benefit analysis, variance analysis, and cost management.
Analyze and interpret financial management statements and reports, such as the balance sheet, income and expenditure statement, budget, cash flow projection, variance analysis, and assets register.
Describe the principles and processes involved in valuations and credit management.
Explain the decision-making process for financial matters.
Identify and articulate the fundamental principles guiding sound business investment decisions.
Appreciate financial principles related to accountability, cost-effectiveness, cost efficiency, and value for money.
Apply ratio analysis to financial statements and recognize the advantages and limitations of ratio analysis.
Describe the factors contributing to financial management success and failure.
Upon course completion, participants will be equipped with the knowledge and skills necessary to navigate various aspects of financial management effectively.
COURSE OUTLINE:
Income and Expenditure Statement Analysis:
Explain the purposes of an income and expenditure statement and its required frequency for two case studies.
Identify sources of income and expenditure for three types of financial statements (e.g., business, personal, organizations).
Explain the sources of income and expenditure in relation to an income and expenditure statement.
Examine and evaluate three income and expenditure statements to assess the financial viability of the enterprise.

Balance Sheet Analysis:

Describe the purpose of a balance sheet and its required frequency for two case studies.
Analyze and evaluate a balance sheet based on equity or financial net worth.
Explain the concept of assets and classify them as fixed and current assets in a balance sheet.
Explain the concept of liabilities and classify them as long-term and current liabilities in a balance sheet.
Compare and evaluate balance sheets for an entity over two years to make informed decisions based on the provided evidence.

Personal Assets and Liabilities Statement:

Create a personal assets and liabilities statement based on one's financial situation over the past year.
Identify situations where an assets and liabilities statement is required and highlight the advantages of maintaining such records.

Using Financial Statements for Decision Making:

Analyze the financial strengths and weaknesses of an entity and propose strategies to improve income and reduce costs.
Explain the concept of a cost-to-income ratio and provide suggestions to enhance the ratio.
Describe the relationship between turnover, income, revenue, sales/earnings, and profit using examples.
Explain the concept of cash flow in terms of liquidity.
Understand the concept of budgeting related to a specific area of responsibility.

Explain the concept of a budget in relation to the expenditure within the designated area of responsibility.
Illustrate budgeting techniques using practical examples, such as forecasting based on historical data and zero-based budgeting.

Elements of a Budget:

Determine the key elements of a budget for the necessary resources to achieve objectives.
Identify the components that constitute the budget, covering the resources needed to meet the set goals.
Recognize internal and external factors that impose limitations on the budget, within the context of the organization.

Monitoring and Controlling Actual Expenses:

Monitor and control actual expenses in comparison to the budget.
Follow Standard Operating Procedures to monitor the actual expenses incurred.
Identify discrepancies between the budgeted amounts and the actual expenses, and propose or implement corrective measures according to Standard Operating Procedures.
Testimonials from Similar  Courses
'I now have a much better understanding of interpreting financial figures and where they originate from. What went well for me was the flexibility of the facilitator and that it was customized for my sector. The best thing about this course is that it addressed all my concerns. Thank you to Ernest for being an amazing facilitator!'  Curro Klerksdorp
 'I enormously benefited by comprehending bookkeeping, financial statements, budgeting and fundamentals of financial reporting. I am enlightened with basic concepts and theories related to financial matters and day to day financial transactions of corporate matters. The best thing about this course was that I was given customized, personalized attention by the facilitator and Hollow Boutique Hotel staff.' Curro Klerksdorp
Realize incredible savings by sending more delegates
Please Contact Us Now - We Will Respond in 15 Minutes