Kragtige projek bestuur kursus
Keer dat jou projekte flop… Skryf in vir ons projek bestuur kursus!
Projekte misluk dikwels. Trouens baie besigheid en IT bestuurders voel dat hul IT projekte byvoorbeeld, 'gedoem van die begin af' is. Redes vir mislukking sluit in projek omvang seil, gebrek aan effektiewe leierskap, on-ondersteunde projek bestuur kultuur, swak toegeruste projek bestuurders, swak kontroles, ontoereikende risikobestuur en swak belanghebbende bestuur en betrokkenheid.
Die "kragtige projek bestuur kursus" rus leerders en leiers toe in besigheid met die spesiale vaardighede wat hulle nodig het om te help om projek mislukkings te adresseer. Ons bied 'n drie dag werkswinkel in projek bestuur aan wat teen 'n globale standaard aangebied word.
Die eerste dag handel oor verkryging van 'n oorsig van projek bestuur.
Ons leer dan deelnemers kwaliteitsbeheer en gehalte bestuur, wat 'n groot, tog gevorderde deel van projek bestuur is. Ons sluit verdere risiko assessering en organisatoriese beplanning in hierdie module in.
Die laaste fase van die kursus is aanskaffing beplanning, beplanning en seleksie, kontrak administrasie, projek integrasie, plan ontwikkeling en af sluit.
Soos jy kan sien is die kursus intens en opgestel om vinnig sleutel kennis oor te dra.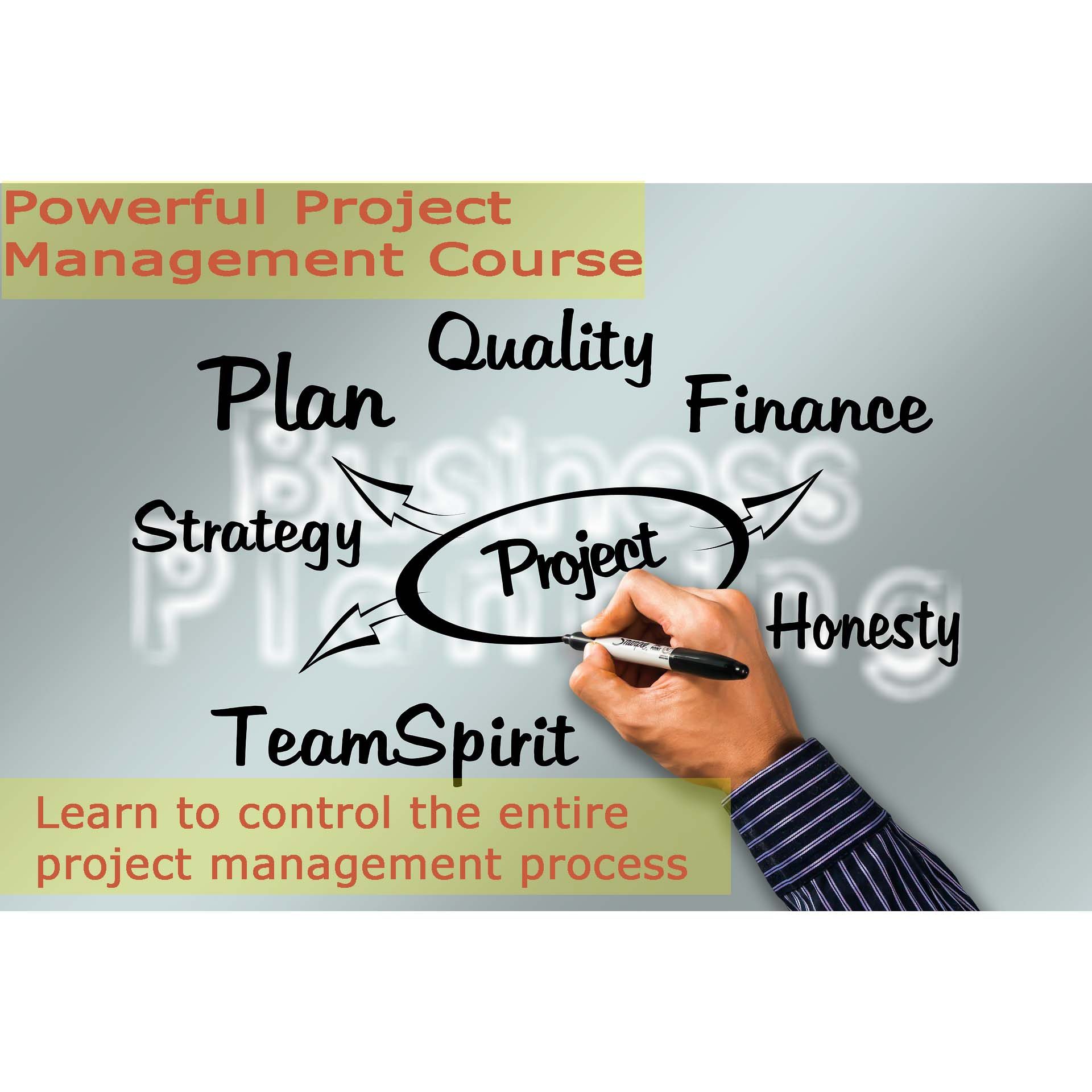 Voordele: Kragtige projek bestuur kursus
Jy leer die betekenis van tyd en instelling van doelstellings en doelwitte.
Voorsien jou met die vermoë om doelwitte te prioriseer en maak die beste gebruik van jou tyd.
Help jou met maniere om om beter te skat wat die hulpbronne sal wees wat jy vereis in toekomstige take en stel praktiese besteding begrotings.
Leer afgevaardigdes die beste manier om dokumente vir evaluering te produseer.
Leer afgevaardigdes metodes en prosedures om die hele projek bestuur proses te bestuur.
Risiko bestuur konsepte sal ingestel word
Leer tegnieke aan vir die meet van sukses of andersins van projekte
Kragtige projek bestuur kursus: Buitelyne
Basiese konsepte van projek bestuur en algemene gebruik metodes.
Die vereistes van 'n projek.
Projek voorbereiding en omvang beplanning.
Omvang van beskrywing, bevestiging en opvolging kontroles.
Tydindeling.
Gebeurtenis ontwikkeling en toesig.
Ontleding van hulpbronne en koste.
Begrotingsnutsmiddels en koste beheer.
Kwaliteit bestuur.
Risiko identifisering en bestuur.
Risiko analise, terugvoering en beheer.
Organisatoriese beplanning.
Personeel verkryging en spanbou.
Beplanning en verspreiding van inligting.
Projek prestasie en af sluit.
Aanskaffing beplanning.
Kontrak Administrasie en uitsluit.
Projek integrasie en plan ontwikkeling.
Implementering van planne en beheer verander.
Uitvoering, beheer en projek uitsluit.
Kragtige projek bestuur kursus: dae
3 dae
Wie moet bywoon: Kragtige projek bestuur kursus
Enigiemand wat werk met projekte – hetsy as werk toesighouer, taak personeellid, organiseerder of senior toesighouer
Alle bestuurs vlakke
Vaardighede geleer in hierdie program hou verband met alle sektore van die maatskappy en regering
Mense betrokke in kapitale uitvoering en monitering
Enigiemand wat projek mislukking wil voorkom en die verskillende take verbeter wat hulle doen op 'n dag tot dag basis.
For English Version click here
Related Public Course Schedule and Costs
Please click on link below for our related public course/s



June 8 @ 8:00 am

 - 

June 9 @ 5:00 pm

June 8 @ 8:00 am

 - 

June 9 @ 5:00 pm

June 9 @ 8:00 am

 - 

June 10 @ 5:00 pm

June 9 @ 8:00 am

 - 

June 10 @ 5:00 pm

June 9 @ 8:00 am

 - 

June 10 @ 5:00 pm




Book Now or Obtain Instant Quote
We also offer customized courses across the country: Anytime, Anywhere. Click on the link to get get instant proposal or book you course:
Book This Course Or Obtain Quote – Now
View Calendar for the latest course
Please Phone Us Now To Speak to One of Our Friendly Consultants
OR
Please Fill in the Form – We Will Get Back to You Within 15 minutes
Please Email Us Now  – We Will Get Back to You Within 15 minutes