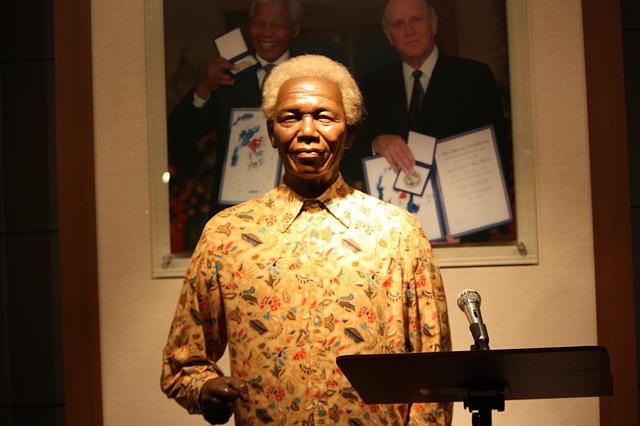 Course Introduction
Become a Diversity Expert and Embrace Diversity 
Managing diversity has been defined as: "Acquiring the necessary knowledge and dynamic skills to manage such differences appropriately and effectively. BOTI offers a Top Diversity Management Course.)  In the words of the great Nelson Mandela, "It is not our diversity which divides us; it is not our ethnicity, or religion or culture that divides us. Since we have achieved our freedom, there can only be one division amongst us: between those who cherish democracy and those who do not."
The Challenge
South Africa has a very diverse workforce. Thus business realizes they need to assist employees in understanding, accepting and maximizing the potentials of these differences. This Comprehensive Diversity Management Training Course will allow managers and employees to respond to workplace diversity issues with trust and openness. Diversity management makes business sense.  People work in highly diverse, ethnic, religious and gender environments and it is important to feel comfortable moving between various cultures.
The Solution
Upon completion of this course you will be able to:
Demonstrate knowledge and understanding of diversity in the workplace.
Demonstrate understanding of the reality of diversity and its value in a unit.
Manage team members taking into account similarities and differences.
Deal with disagreements and conflicts arising from diversity in a unit.
Understand central diversity management concepts and be able to relate these to their context
Recognise the impact the diversification of the South African Labour force has on the workplace and organisational performance
Be able to distinguish between critical success and failure factors of diversity management
Be familiar with the legislative factors required to establish an appropriate human resource environment for managing diversity
Be able to understand and value diversity in order to create an inclusive organizational culture ·
Develop techniques for dealing with inappropriate behaviour ·
Know what to do if you or one of your employees feels discriminated against
Mainstream and integrate diversity management into organisational strategy
Understand the benefits of diversity in team members and clients are explained with examples.
Understand ways of utilising the diversity among team members are explored with a view to enhancing relationships and improving the productivity of a unit.
Understand ways of meeting the needs of diverse clients and communities through a range of products and services is explored to identify new opportunities.
Be sensitive towards and understanding of diversity are demonstrated through management activities.

Delivery Method
Two-day Instructor Led classroom based Diversity Management Training Course
Strong delegate participation and practical application of theory
Our objective is to ensure that the acquired tools and knowledge are user friendly and easily applied in the workplace.
All delegates will receive
Material, refreshments (lunch, tea)
Memory stick (with relevant tools and models that can be easily accessed when applied back at work)
Upcoming Public Courses
Please click on link below for related public course/s:
Human Resources and Labour Legislation
There are no upcoming events at this time.
Interpersonal Skills/ Conflict Management Skills and Diversity Management Skills
There are no upcoming events at this time.
There are no upcoming events at this time.
There are no upcoming events at this time.
Book Now or Obtain Instant Quote
We also offer customized courses across the country: Anytime, Anywhere. Click on the link to get get instant proposal or book you course:
Book This Course Or Obtain Quote – Now
View Calendar for the latest course

Please Phone Us Now To Speak to One of Our Friendly Consultants
OR
Please Fill in the Form – We Will Get Back to You Within 15 minutes
Please Email Us Now  – We Will Get Back to You Within 15 minutes