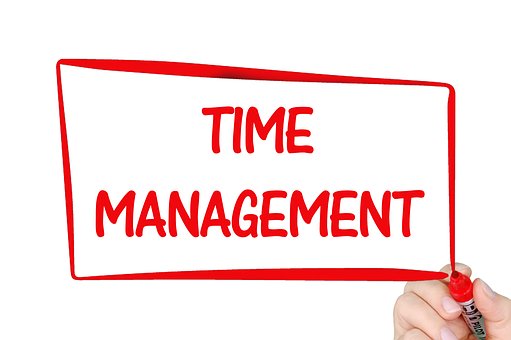 Course Introduction
Time Managing Skills Training will provide you with the skills you need to analyse and manage your time at a business as well as a personal level. You will learn to choose and implement the most appropriate solutions to suit your position and work-style and meet deadlines in your professional and personal life.
The Challenge
Time Management skills are essential business skills as demonstrated by:
The fact that time is limited
Learning more about how you can manage your time will help you achieve your goals
Good time management skills help to reduce stress
Higher quality work can be achieved
Instilling discipline
Enables you to accomplish more with less effort
Helps you make better decisions
Helps you to become more successful
The Solution
This course aims to teach you how to effectively:
Receive and capture diary information online, or process it manually.
Schedule time to complete tasks according to specific deadlines and reporting incomplete activities timeously.
Plan and follow a work schedule.
Create, use and maintain a task list. The value of using and maintaining a task list is known and understood in terms of a specific work context.  Steps or stages are identified.  Information and documentation required is recorded. Additional information received is captured online or processed manually. Completed tasks are reported to the appropriate authority
Use and maintain a diary . The purpose of keeping a personal diary as a self-management tool. Relevant information is recorded. Diary entries are used to create an action plan.
Prioritise tasks. Tasks are identified in order to create a task list. Tasks are sorted and prioritised according. Time needed to complete tasks is scheduled to meet deadlines.

Training Approach
The course has a strong focus on an outcomes based approach and is presented to encourage group participation and involvement. Key mechanisms used include:
Role-plays
Practical relevant Exercises
Speeches and Presentations
Team sessions
Practical Demonstrations
Questionnaires
Discussions  and
Case examples
Course duration
2 days
All delegates will receive:
Material, refreshments (lunch, tea),  after training assistance for 3 months
Memory stick (with relevant tools and models that can be easily accessed when applied back at work)

Public Course Schedule and Costs
Please click on link below for related public course/s:
There are no upcoming events at this time.
There are no upcoming events at this time.
Book Now or Obtain Instant Quote
We also offer customized courses across the country: Anytime, Anywhere. Click on the link to get get instant proposal or book you course:
Book This Course Or Obtain Quote – Now
View Calendar for the latest course
Please Phone Us Now To Speak to One of Our Friendly Consultants
OR
Please Fill in the Form – We Will Get Back to You Within 15 minutes
Please Email Us Now  – We Will Get Back to You Within 15 minutes