Time Management Training Course: Achieve Goals And Work Smarter!
Good time management helps you achieve bigger goals, reduces procrastination, and increases productivity. Effective time management reduces overwhelm and helps you, ensuring you work smarter and achieve your goals faster.
Outline: Time Management Training Course
Introducing the Time Management Mastery Workshop! Are you ready to unlock the secrets to efficient and effective time management? Join us as we dive into a transformative journey that will equip you with crucial strategies to conquer your schedule!
During this empowering workshop, we will provide you with a comprehensive skill set designed to supercharge your productivity. Prepare to discover the power of personal motivation, masterful delegation skills, essential organization tools, and invaluable crisis management techniques.
No more feeling overwhelmed or drowning in a sea of tasks. With our expert guidance, you'll gain the confidence and competence to seize control of your time, allowing you to achieve more than you ever thought possible.
Join us at the Time Management Mastery Workshop and experience the life-changing impact of implementing these proven strategies. Don't miss out on this opportunity to enhance your productivity and reclaim your time. Enroll today and unlock your full potential!
Key outcomes of the 1 day course include:
Module One: Getting Started

Housekeeping Items
The Parking Lot
Workshop Objectives
Pre-Assignment
Pre-Test
Pre-Test Answers
Action Plans and Evaluation Forms
Action Plan Form
Evaluation Form

Module Two: Discovering Your Productivity Rhythm

Know Your Energy
Work-Life Balance
Taking Regular Breaks
The Multitasking Myth
Time Batching
Practical Illustration
Module Two: Review Questions

Module Three: Managing Time with Goals

SMART Goals
Visualizing Your Goals
The 4 P's
Creating Your Productivity Journal
Maximizing the Power of Your Productivity Journal
Practical Illustration
Module Three: Review Questions

Module Four: Prioritizing Your Time

The 80/20 Rule
The Urgent/Important Matrix
Being Assertive
Chunk, Block and Tackle
Ready, Fire, Aim!
Practical Illustration
Module Four: Review Questions

Module Five: Tackling Procrastination

Why We Procrastinate
Overcoming Procrastination
Eat That Frog!
S.T.I.N.G
Dealing With Workplace Distractions
Practical Illustration
Module Five: Review Questions

Module Six: Organizing Your Workspace

De-Clutter
Managing Workflow
Organizing Office Supplies
Dealing With Email
Using Calendars
Practical Illustration
Module Six: Review Questions

Module Seven: Delegating Made Easy

When to Delegate
To Whom Should You Delegate?
How Should You Delegate?
Keeping Control
The Importance of Full Acceptance
Practical Illustration
Module Seven: Review Questions

Module Eight: Setting a Ritual

What is a Ritual?
Morning Rituals
Nightly Rituals
Example Rituals
Using Rituals to Maximize Time
Practical Illustration
Module Eight: Review Questions

Module Nine: Meeting Management

Deciding if a Meeting is Necessary
Using the PAT Approach
Building the Agenda
Keeping Things on Track
Making Sure the Meeting Was Worthwhile
Practical Illustration
Module Nine: Review Questions

Module Ten: Dealing with Time Barriers

Unexpectedly Long Tasks
When Others are Inefficient
Life Events
Fear of Failure
The Power of Positive Thinking
Practical Illustration
Module Ten: Review Questions

Module Eleven: The Benefits of Good Time Management

Improved Quality of Work
Greater Confidence
Reduced Stress
Increased Career Prospects
Team Collaboration
Practical Illustration
Module Eleven: Review Questions

Module Twelve: Wrapping Up

Words from the Wise
Review of Parking Lot
Lessons Learned
Completion of Action Plans and Evaluations
The course is also offered as a SETA Accredited 2 day course.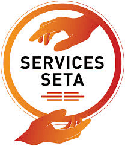 Testimonials From Time Management Course
Comments from delegates from Big South African University (June 2023):
"As a group, we were learning and interacting in every task given"
"It will help with my time management"
"It was well presented"
"Fun way to learn"
"Learnt on how to use more effectively my time / be more efficient"
"The whole training went well and beneficial"
Comments from delegates from Big South African Accounting Firm (February 2021):
"I have learned techniques that will be beneficial when it comes to using my time efficiently"
"Moreover, I learnt about planning wisely and the SMART approach. To be able to prioritise urgent
and important things"
Comments from delegates from South African Aviation Company (August 2019):
"Great Workshop, Great Insight, Great Facilitator"
How did you benefit: "Skills to better manage my time and delegate"
Please Phone Us Now To Speak to One of Our Friendly Consultants
OR
Please Fill in the Form – We Will Get Back to You Within 15 minutes
Please Email Us Now  – We Will Get Back to You Within 15 minutes