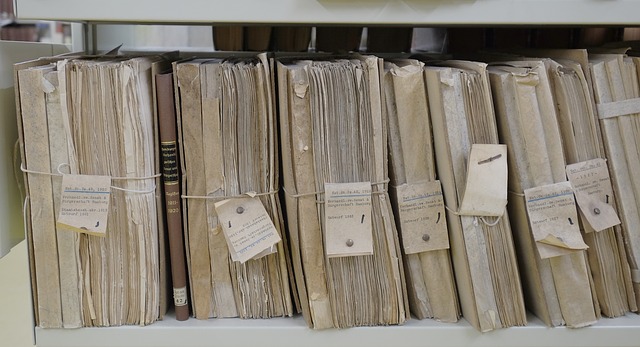 Course Introduction
In the modern business world where almost everything is captured and stored online, it can be an overwhelming task to sort through and retrieve data and records.  The importance of maintaining an effective data management system cannot be over-emphasised.  The Data and Records Management Training Course is designed to help you come to grips with effectively managing data and records.   Records management (is part of an organization's broader  range of activities that are associated with the discipline or field known as Governance, Risk, and Compliance (or "GRC") and is primarily concerned with the evidence of an organization's activities as well as the reduction or mitigation of risk that may be associated with such evidence.
The Challenge
Records management services (RM), also known as Records information management or RIM, is the professional practice or discipline of controlling and governing what are considered to be the most important records of an organization throughout the records life-cycle, which includes from the time such records are conceived through to their eventual disposal. The material covered in this course includes identifying, classifying, prioritizing, storing, securing, archiving, preserving, retrieving, tracking and destroying of records.
The Solution 
Upon successful completion of this course you will have acquired a working knowledge of:
Managing and evaluating ordering and distribution of office stationery
Managing and dealing with confidential documents and information
Implementing control measures.
Building a Data Management system
How to set up a Data Classification and Referencing System
How to build A Referencing System
How to undertake a Data Management Assessment
How to control access to data and ensure proper security measures
The rules relating to Data Retention and Disposal
Filing Systems
Using Microsoft outlook to its maximum – the role of information systems
Policies and Procedures
A Quality Management System
Confidentiality and the need to be discreet
The use of Stationery

Delivery Method
Two-day Instructor Led classroom based training
Strong delegate participation and practical application of theory
Our objective is to ensure that the acquired tools and knowledge are user friendly and easily applied in the workplace.
All delegates will receive
Material
Refreshments
Memory stick (with relevant tools and models that can be easily accessed when applied  in the workplace)
Attendance Certificate
Upcoming Public Courses
Please click on link below for related public course/s:
There are no upcoming events at this time.

Customized Courses – Book or Obtain Instant Quote
We also offer the above course across the country: Anytime, Anywhere. Click on the link to get an instant proposal or book your course NOW:
Book Course, Anytime, Anywhere
Or alternatively click on the button below to view our full Public Course Calendar of close to 100 events:
2018 Public Course Calendar
Please Phone Us Now To Speak to One of Our Friendly Consultants
OR
Please Fill in the Form – We Will Get Back to You Within 15 minutes
Please Email Us Now  – We Will Get Back to You Within 15 minutes