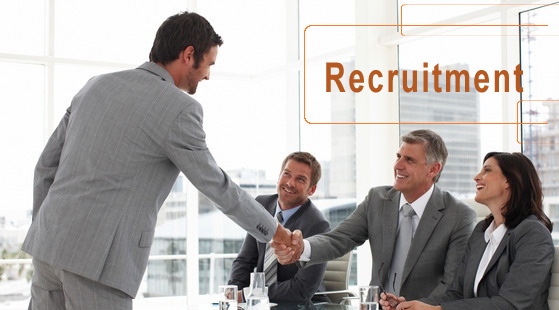 Course Introduction
Some companies believe that people interested in working for them will seek them out and hence, they simply wait for talent to walk through the door .  At the other end of the  scale, simply advertising an open position and hoping to attract the right talent does not always  guarantee that you will find the best person for the job.  Actively seeking out qualified candidates is the best way to ensure that you find the talent that you need.    What you will learn in our Employee Recruitment Training  short course will guide you through the recruitment process from start to finish.  Among other things, you will  learn to effectively scrutinise  a resume,  how to  handle potential candidates prior to  conducting an interview,  how to use the GROW model as a tool in selecting appropriate candidates for the final interview  and how to  handle the interview itself.  You will also learn how bias, otherwise known as the 'Old boys club' or the ' my best friend in  Grade 4' scenario method of recruiting severely limits objectivity in selecting appropriate candidates.  We also teach you how to conduct a background check as well as  how to make an offer when pitching to a new hire.
Course Outline
Component 1: Starting Out
Activities to break the ice
Housekeeping matters and administration
The Parking Area
Short HR Recruitment Course in South Africa (Employee Training Course) Objectives
Component 2: Introduction to Recruitment
Exactly What is Recruitment?
Difficulties as well as Trends
Sourcing Candidates
Requirements
Training Example
Assessment Queries
Component 3: The Selection Process
Job Analysis as well as Descriptions
The Approach
The Recruitment Interview
Testing
Training Example
Assessment Queries
Component 4: Setting Objectives
Utilizing The G.R.O.W. Model
Identifying Goal Areas
Setting SMART Objectives
Utilizing a Productivity Journal
Training Example
Assessment Queries
Component 5: The Interview
Phone Interviews
Traditional Interviews
Situational Interviews
Stress Interviews
Training Example
Assessment Queries
Component 6: Kinds of Interview Queries
Direct Queries
Non-Direct Queries
Hypothetical or Situational Queries
Behavioral Descriptive Queries
Training Example
Assessment Queries
Component 7: Avoiding Bias in Your Selection
Expectancy influence
Primacy influence
Obtaining Bias Information
Stereotyping
Training Example
Assessment Queries
Component 8: The Background Check
Preparation
Data Collection
Illegal Queries
Being Thorough Without Being Pushy
Training Example
Assessment Queries
Component 9: Making Your Offer
Outlining the Offer
Negotiation Techniques
Working with Challenging Issues
Sealing the Deal
Training Example
Assessment Queries
Component 10: Orientation as well as Retention
Getting off on the Right Track
Your Orientation Program
The Check-list
Following Up
Training Example
Assessment Queries
Component 11: Measuring the Results
Cost Breakdown
worker Quality
Recruiter Effectiveness
Fine Tuning
Training Example
Concluding
Assessment Queries
Component 12: Concluding
Wise Men's words
Assessment of Parking Area
Key Learnings
Evaluations as well as Completion Of activity Plans
Housekeeping matters and administration

Course Duration
1 day
Who should attend
This course is aimed at those who wish to enhance their  knowledge and skills  of the recruitment process.
Book Now or Obtain Instant Quote
We also offer customized courses across the country: Anytime, Anywhere. Click on the link to get get instant proposal or book you course:
Book This Course Or Obtain Quote – Now
View Calendar for the latest course

Please Phone Us Now To Speak to One of Our Friendly Consultants
OR
Please Email Us Now  – We Will Get Back to You Within 15 minutes